Hello dosto lund wale aur chut waliyo ko mera namaskar mein chodu Kumar hazir hu apni pheli story lekar story padhkar jarur btaye ki kaise lgi ab sidhe khani par ata hu
Khani abse 4 saal phele ki hai Tab meri umar 21 saal thi aur mein June ki chutiyo mein apni mausi ke ghar gya tha meri mausi ka naam sunita hai unki umr 38 hai figure ka sahi se to pta nai par unki chuchi 38 ki to hongi aur chutad 42 ke mausi ki hight 5/10 hai mausi ka rang sawla h par nain Naksh bhot ache h mausi na to moti na hee patli bilkul average body ki hai mein karib 12 bje mausi ke gaon phocha garmi hone Ke karan mera pura sarir kapde pasine Se bhig chuke the Maine mausi ke ghar jake Gate par dastak di koi 5 mint baad Gate khula Gate khulte hee sawli surat wali ek mast kasi hui ghodi mere samne khadi thi jo sirf blouse aur peticot mein thi blause se uske jhankte ek chouthai chuche jo ki kharbuzo ki save m the bilkul gol dono apas m jud kar kisi parvat jaise dikh rahe the aur uss aurat Ki gardan se pasina hota hua un do parvato k bich Ghaati mein jara tha Mann to kiya ke aurat Ke pasine ko jib se chatlu wo bhi uski chuchiyo ki ghaati k bich se par karta bhi kya kyuki Samne khadi aurat koi aur nai meri pyaari mausi thi mein mausi ka jism dekhkar bilkul mausi mein kho sa gya Tabhi Maisie boli are beta kha kho gye mein Tab jaise nind se jaga hou mausi :-aao beta andar aao
Hum dono andar aye mein khaat par baith gya mausi mere liye pani laai jaise hee mausi pani dene ko jhuki m firse unke blouse k andar chupe yovan m dubki lgane lga ki tabhi wha unka nokar ramu jo bihar se Wo agiya aur mausi se bola bibi ji bhainso ko chara daalna hai to ap meri thodi madad karde mousi boli haa ramu kyu nahi chlo aur mausi mujhe boli beta tu nhale m bhainso Wale kothe (kamra) mein jari hu mein acha mousi bolke nhane k liye bathroom ki taraf chaldiya andar gya to pani ki Balti bhari rakhi thi mein nhane lga nhane k baad bhaar aya to dekha mausi ab tk nai ayi thi garmi k karan mera Pent phenne ka bilkul mann nai tha to socha mousi se mausa ji ka lower le lu mein kache baniyan mein hee bhainso wale kothe ki taraf chaldiye jaise hee kothe k nakdeek phocha to mujhe kuch halki halki siski sunai di mein wahi ruk gya aur andar dekhne k liye Side m lgi khidki ki taraf gya Jab wha Se andar dekha to dekhta hee reh gya andar meri mausi Dewar pakad k jhuki hui thi aur uska peticot uske chutdo k upar tha kachi mausi ki jhangho m fasi thi mausi jhanghe kele k ped Ki thara bilkul masansal thi aur piche se ramu bhihari jo 28 saal ka tha billion kala patla sa meri mausi ki chut m apna halabi lund ghusakar dhakke par dhakke mare jaa rha tha uska lund mausi ki chut se tope tak bhar ata aur fir pura ghus jata mausi ke chehere se pasina chura tha mausi k makhmali sawle chutad Ki tarbooz jaise har dhakke par jaili ki thara thirak rahe the uska louda mausi ki chut k bikul ghariyo tk Ki Safai kar rha tha Tabbi mausi boli
Mausi :- hayeeee ramu tere iss lode ne to mujhe mast kardiya tera ye mota musal meri okhli jaise chut k masale ko achi thara kutt rha h sabas ramu ummmmmmmmmmmmmmmm ahhhhhhhhhhhhhhhh Ramu halke ummmmmmmmmmmmmmmmmm
Ramu:- ummmmmmmmm bibi ji apki chut to aise hai jaise koi bhatti aur bilkul tight h hmara jee to karta hai hamesa loda pelte rhe apki iss bhesiya jaise bur mein mgaar kaa kre phele to bss babuji (mausa) the a
b to ee chokra bhi aa gya h
Mausi:- chinta mat kar mere bhihar k chodumal ye to bacha h m iske sone k baad tere kamre m ajaya krungi ummmmmmmmmmmmmmmmmm relampel rakh ramu ummmmmmmmmmmmmmmmmmm hayeeeeeee
Ramu apne kale chutad bhichke meri mausi ki chut mein boring Karne m lga tha idhar ye sab dekhkar mera loda khada Ho chuka tha m lode ko shelane lga Ki tabhi mausi ki siski nikli aur boli
Mausi :unmmmmmmmmmmmm ramu mein to gyi
Ramu :- bibi ji hmara bhi hone wala h itna bolke ramu ne apna mota pipe meri mausi Ki chut m khaki kar diya mausi ki chut se mausi aur ramu ka maal milkar bhaar bhene lga karib do mint baad dono alag hue aur mause kachi upar chadkae peticot sahi karke bhar ane lgi mein chupchap jakar khaat par baith gya mera lund ab bhi ufaan par tha Tabbi mausi ayi aur boli are beta yha kyu baitha h adha nanga m bola Mausi mujhe lowere chiye mausi lover leke andar se ayi aur jaise mujhe dene lgi mausi ki nazar mere lode par Padi aur mausi mere khade lund ko dekhkar thodi muskurakar boli beta ab to tu bhi jawan hogiya jaldi Se lower phen m khana laati hu itna bolkar mausi apni chutad Makati rasoi m chalice gyi mgr unki Wo jawan wali baat mere dil m ghar kar gyi meine sochliya Aj to mausi ko jarur chodna h chaye kuch bhi Ho jye mausi khana laai meine khana khaya aur thodi der mausi k room m soo gya karib sham k 6 bje meri ankh khuli to dekha mausi mausa bhar angaan m baithe hai mausi khaat p baithi sabji kaat rahi h aur mausa Kursi par baithe hai aur kuch kheto ki baat chal rahi hai .
meine jakar mausa ji ke pair chue aur mausi k paas khat par baithgya mausa ji ne ghar m sabke baare m pucha aur fir bole sunita mein sher jara hu aur wha se laajo ( mausa ki bhen) k ghar jaunga to subha tk aunga tum Dono Khana khakar so jana aur ramu jo ki thodi duri p baitha tha usse bole tu khet m chala jaiyo wha pani chalega fasal mein aj ramu Bass ji bola muh sa utar ke mausi ka bhi muh sa utar gya mausa ji sher k liye nikal gye mausi rasoi m chali gyi ramu bhi bhar chala gya mausi ko pta nai tha k ramu bhar gya h tabhi mere deemag m idea aya aur m bola mausi m bhar jara hu mausi boli thik hai beta jaldi ana meine haa bola aur angaan m hee chup gya karib 5 mint baad chori chori rasoi ki taraf gya chup chap mausi kaam m lgi thi to mausi ka dhyan nai gya K M Andar aya hu aur meine ek Dam se mausi ko pkd liya mausi garmi ki wajha se ab bhi blouse peticot m hee thi mera ko pkadte hee mera loda mausi k chutado m dhass gya aur haath meine pet par rakh diye.
mera aisa krne se mausi ek dum boli are ramu chord na abhi ni rat ko krenge itna sunke mein ek Dam se bola kiya krogi mausi ramu k sath mausi itna sunte hee sunnn Pad gyi aur ek Dam se palti mujhe dekh kar ajib c Ho gyi kato to khun nai wali halat thi mausi ki meine fir pucha mausi kya krogi rat ko ramu k sath mausi kuch nai boli bss mujhe hee dekh rahi thi meine Mann m socha jo hoga dekha jyega aur mann pkka krke thoda age badha aur mausi k guladi honto par apne hont rakh diye mausi k niche Wale hont ko apne honto m leke chusna suru hee kiya tha k mausi ne dhakka dekar mujhe piche dhakel diya aur boli ye sab kya h to mein bola mausi Wahi h jo dupher ko ramu k sath Ho rha tha aur ab rat ko bhi hoga itna sunke mausi thandi Pad gyi kyuki saari akad chutad se nikal chuki thi mein fir se age bdha aur mausi ko bhao m lekar dubara mausi k honto par honth rakh diye aur dbake chusne lga karib 1 mint baad mausi bhi sath dene lgi dhire dhire Mere hath mausi k chutad par phoch gye aur mein mausi k chutdo ko dabane aur mousi ki jib se jib ldane lga.
mausi ne mere Gale m baahe daali aur apni jib mere muh m thuss di ummmmmmmmmmmmmmmmmmmmmmmmmmmmmmmmmm mein mausi Ki jib Se mausi ka thuk pine m lga tha jo bilkul shed jaisa tha aur piche mausi k chutdo ko gunnd rha tha jaise koi rasoiya atta gundh rha hu karib 5 mint ki kiss k baad hum alag hue meine mausi ko god m uthaya aur lejakar unke room m unki khaat par lita Diya blause k huk kholne lga jaise hee akhiri huk khola Samne mausi k sawle chuche laal bra m kaid dikhe jaise koi do kale pather Bade wale laal cover m kaid Ho meine bra k upar se hee chuchiyo par kud pda aur chuchi ko dbate hue chuchi ki ghaati m jib ghumane lga mausi siski le rahi thi aur m bra se bhar nikhle hisse ko chuse aur chaate jaara tha fir mine bra chuchi Se upar uthadi mausi k dono kabutar pinjre se ajad hokar fad fada kar bhar agaye aur m ek chuchi ko pakad kr jitna muh m aa sakta tha utna muh m lekar chuchi chusne lga aur ek chuchi ko dabane lga Maisie ki siski badhne lgi aur mera josh bhi
Mausi -: ummmmmmmmmmmm beta kitni achi chuchi chusta h tu ummmmmm chusta reh ummmmmmmmmmmmmmmm
5 mint chuchi chusne k baad m gardan se jib firata hua niche aya aur naabhi m jib gol gol ghumnane lga mausi madhosh Ho chuki thi naabhi m jibh ghumate hue peticot ka nada khola aur use utarne lga mausi ne apne chutad uthakar madad ki peticot mausi ki tango se bhaar nikal diya mausi ne kachhi nai pheni thi mausi ki bina baalo wali chut kisi bhes ki chut ki thara dikh rahi thi meine der na krte hue jib sidhi mausi ki chut par lgadi aur jaise kutta malai chatta h waise chut chatni suru kardi mausi k muh se siski k sath nikla……
Mausi :- ohhhhhhhhh madarchod maar hee dalega ab daal bhi de bhosdi k
Meine bina kuch bole loda bhaar nikala aur lode par thuka aur thuk malne lga lund par fir chut par thuka aur Wo bhi chut par mal diya mausi mera loda dekhkar dang reh gyi aur muh se sirf hayeee Raam itna bada loda itna hee nikla
Mein:- mausi ab dekh tujhe ye loda kaise aish karata h aur mausi Ki Tang uthakar ghutno se mod kar choudi Kari tango k bich aya aur chut par loda tika kar ek dhakka mara to adha lund chut k honto ko kholta hua andar ghuss gya mujhe aisa lga jaise mera lund kisi bhatti m ghussa Ho jo bhot kasi hui h mausi Ki chut kasawat mujhe apne lund par mehsus ho rahi thi udhar mausi ki chikh nikli
Mausi "- hayeee maar dala reee betichod ummmmmmmmm
Mine thoda lund bhar nikal k dobara dhakka Mara aur pura khutta mausi ki chut m gaad diya aur fir dhire dhire dhakke marne lga mausi ko bhi ab maza ane lga tha aur m dhire dhire dhakka maar rha tha
Mausi "- hayeee beta bda maAza ara h ree tera auzar ramu se bhi bda h chore ummmmmmmmmmm
Mein :- mausi abhi iss auzar ki takat tune dekhi kha h itna bolke meine mausi k tange kandhe par Lee mausi k ghutne mausi k kanno se lag gye aur meine dhakke ki speed badha Di mein tope tak lund bhaar nikalta aur fhir andar daal deta aur fir mausi ki chuchi dbate hue mausi k hont chusne lgta karib 10 mint iss pose m chodne k baad jb mujhe lga K M jhad jaunga to meine chut se lund nikal liya mausi mujhe sawaliya Masti Se dekh rahi thi mein utha aur drore se Tiger Baam nikala aur lode par lga liya aur phir mausi ko ghodi banne ko kha mausi khat pkd kr ghodi bn gyi tabhi meine chut p thuk k chut p thapki maari aur piche se loda chut m ghusa diya ab mausi ki baadi sawli gand mere samne thi meine dono chutad pakade aur dhake par dhaka marne lga chut m Har dhakke par left chutad hath se pakad k right chutad par thapad marta mausi chikhe jaari thi aur bolri thi ahhhhhhhhhhhh chod madarchod chod apni maa ki bhen ko bnja mausi chod bhosdi k ummmmmmmmmmmmmmmmmmm mein bola ummmmmmmmm haaa meri rand mausi mein mausi chod hu aur bhot jald madarchod bhi bnunga ummmmmmmmm. M…. Mm
Mausi :- ummmmmmmmmmm ahhhhhhhhhhh apni maa p chadega bhosdi k lund.
Mein :- haa chinaal Teri bhen yani apni maa par chadunga aur itna bolke lambi ungli meine apni muh m Lee aur gili karke mausi ki gand k chote ched m ghused di mausi ki cheekh nikal gyi meine ungli Age piche karni suru Ki aur chut m dakke k sath sath gand m ungli pelta rha ab mausi ki gand ka ched dhila Ho chuka tha meine moka dekh k lund chut se nikala aur sidha gnd p tika k gand m ghusd diya mausi ki chikh bhot tez nikli
Mausi :- ahhhhhhhhhhh Mar gyi nikal le beta gand m nahi ummmmmmmmmmmmmm Mar gyi reeee
Mein mousi Ki baato par bina dhyan diye gand m dhakke marne m lga rha mujhe yakin ni hora tha k mera lund uss gand m jise m bhot pasand karta tha karib 5 mint ki gand chudai k baad mausi saant hui aur meine speed bdha di ab mein Har dhakke par mausi ki gand par thukata aur dhakka maarta isse chikhnaat bni rheti aur hum dono uss times swarg ki sawari kar rahe the kuch hee der m meine mausi Ki chut m do ungliya ghusadi andar bhar Karene lga tabhi mujhe lga mein jhadne Wala hu aur mausi ka sarir bhi aithne lga Tabbi mere lund ne mausi ki gand m virye Ki barsaat kardi mere jhadte hee mausi bhi jhad gyi aur mausi aise hee khaat par gir padi mein bhi unke upar gir gya lund apne ap sukad kar gnd se bhar agiya thodi der baad hum khade hue aur meine lund dekha to uspe mausi ki tatti aur mera pani lga tha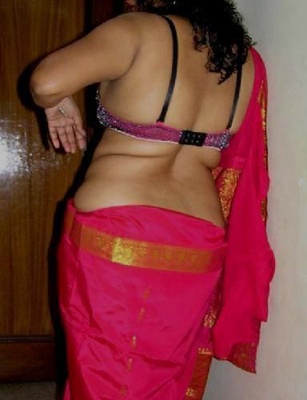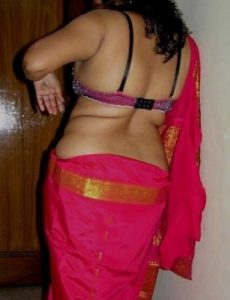 Mausi "- tune to meri halat khrab krdi
Mein :- mausi tum Ho bhot mast maal Ho ab ye btao agli sewa kb kru
Mausi :@ rat ko mere raja aur kapde phen k rasoi m chali gyi
Kaise lgi dosto meri khani jarur btaye phir age kaise meine ramu ne hmare ghar Ki aurto ko choda Wo likhunga
आपने HotSexStory.xyz में अभी-अभी हॉट कहानी आनंद लिया लिया आनंद जारी रखने के लिए अगली कहानी पढ़े..
HotSexStory.xyz में कहानी पढ़ने के लिये आपका धन्यवाद, हमारी कोशिश है की हम आपको बेहतर कंटेंट देते रहे!